About Registry of Pediatric Rheumatism Diseases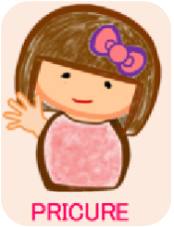 The Pediatric Rheumatology Society Registry Committee has been conducting research called "the Pediatric Rheumatism Diseases Registry Research (PRICURE)." This research investigates a collection of clinical information of patients diagnosed with pediatric rheumatic diseases and their treatment.
As patients who develop rheumatism diseases during childhood are very rare, the number of patients an institute treats is limited. Thus, the Pediatric Rheumatology Association of Japan thinks it is necessary to accumulate, from all over Japan, treatment experiences of patients with pediatric rheumatism diseases to conduct epidemiological research.
We investigate clinical information including clinical conditions, test results, and treatment regimens of patients visited by the doctor because of pediatric rheumatism diseases, and register them into the database maintained by the Pediatric Rheumatology Association of Japan, wherein patients' individual information cannot be identified by any third party for epidemiology research including the prevalence of diseases, trends of test results for each disease, and efficacy of the treatment.
We do not directly ask for your consent; instead, this announcement is considered to be your consent. If you do not wish to participate in this research or wish to withdraw from this research at any time, or if you have any questions about inspection or disclosure of research materials, how we deal with personal information, or any other question about this research, please contact the number given in the opt-out document linked below.
To register cases to PRICURE, a registered physician ID must be acquired. Since this registered physician ID will be linked to the institution at which the registered patients are treated, a physician who practices at multiple institutes will need a registered physician ID for each. Once you acquire the registered physician ID, it remains effective even if you move to another institution, enabling you to still refer to the registered cases.
To acquire a registered physician ID, you must be a member of the Pediatric Rheumatology Association of Japan. If you do not meet this requirement, please obtain a membership of the Pediatric Rheumatology Association of Japan and then apply for a registered physician ID.